As car parks run all day and all night, it's essential that they are fitted with reliable, powerful LED lights. Opting for LEDs makes the car park brighter, increasing safety.
Since car parks come in all sorts of spaces (multi-storeys, single floors, indoors, outdoors, etc), there are different specifications required for effective lighting.

Proven benefits of LED lighting for car parks
Save up to 90% of energy - LEDs are more energy efficient than traditional bulbs.
50,000-hour lifespan - As LEDs last longer, they won't need to be replaced as often, making them more cost-effective.
Increase safety - Due to their high lumen output and colour rendering, LEDs are brighter and colours are illuminated realistically. This improves visibility for pedestrians and drivers in the car park, improving safety.
Low maintenance - Some lights in car parks are hard to reach, especially in multi-storeys. This means that areas have to be closed off for engineers to safely maintain, service or replace the lights. A benefit of LEDs is that they require low maintenance, allowing car parks to run as usual.
Instant light - LED lights instantly produce full brightness as soon as they are turned on and don't get hot. Whereas conventional light bulbs take time to warm up to their full potential and also require cooling down time before they re-strike.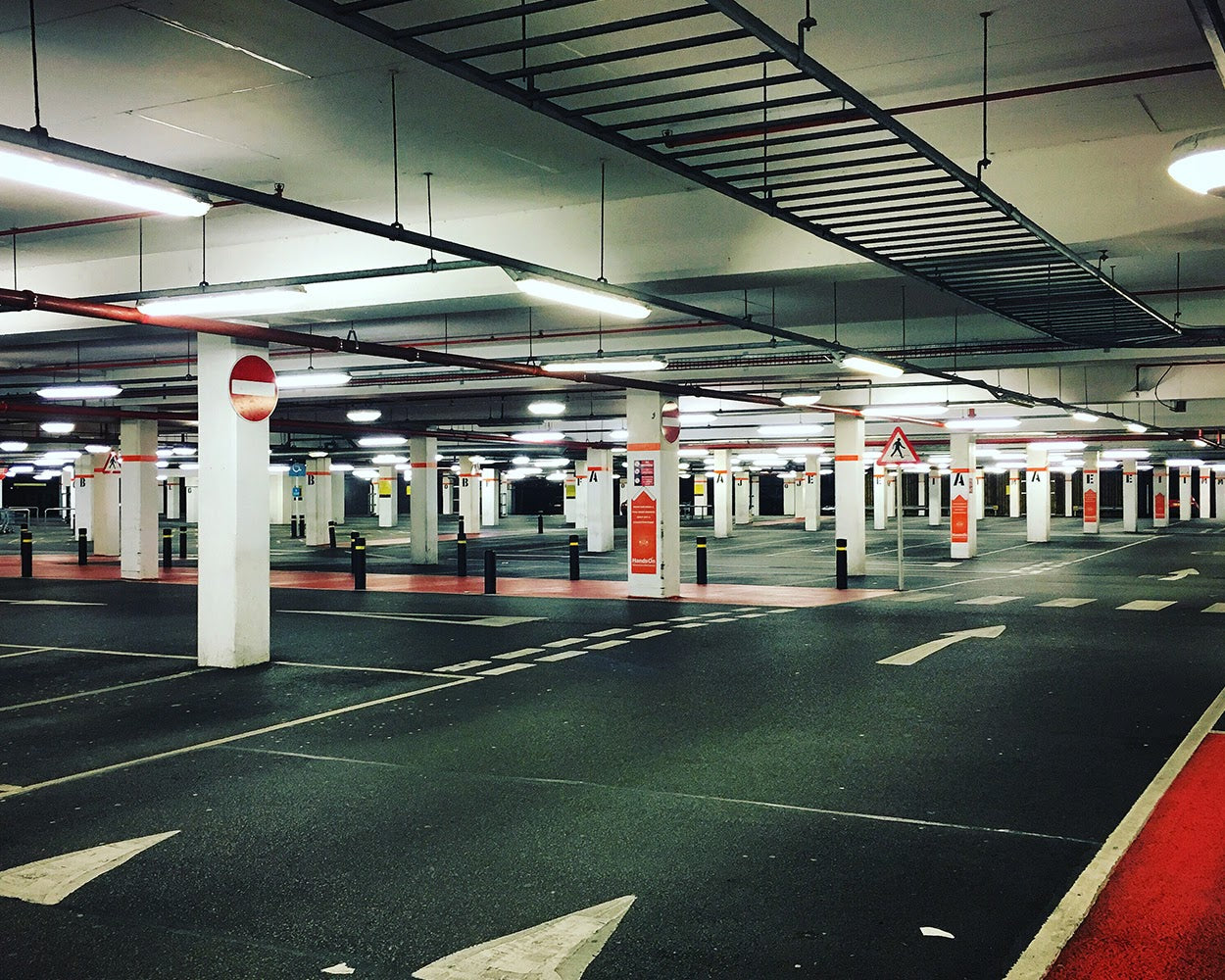 Lighting designed for car parks
The main feature of a car park space are low ceilings, so there needs to a specific type of lighting that meets this requirement whilst providing better vision for drivers.
Low glare lights are one of the best lighting for car parks as they keep the glare down to acceptable levels, preventing driving issues.
For better lighting performance, wide beam angled bulbs helps spread light proportionally, which is important for drivers when parking.
As car parks are a 24-hour facility, lighting that includes motion sensor is essential in order to save lots of energy. Maintenance responsibilities are also minimised, as you wouldn't need to replace the bulbs frequently.
LED lighting design & installation
Every car park can differ in terms of location, design and use, so it makes sense to have a lighting solution bespoke to the space. INUI can design LED car park lights to your needs; we will consider your budget, the type of car park, the environmental zone it is in, the risk of crime and more.
Our experts have a keen eye for detail and will follow best practices when it comes to designing LED car park lights. We can also take care of the installation! Give us a call on 01509 266355 or email info@inui.co.uk and we can provide you with a competitive quote.
Our range of LED car park products
INUI has a range of products that would be ideal for car park spaces. All of our products are tried and tested and include a 5-year warranty.
LED Car Park Light Series
This car park post top light provides a 360-degree light distribution to avoid any shadowing. The shape has been cleverly designed to discourage birds from settling on the lights, which can cause damage. This LED car park light is available from 60-Watt to 240-Watt, and features the 3030 Lumileds chip and Meanwell ELG driver.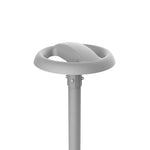 LED 25~80-watt Carpark Light
Purpose-built for car parks, this light has a 90-degree adjustable head to control the spread of light, offering complete precision. The LED light features the Luxeon 3030 chip and the SOSEM driver.