Does your industrial warehouse lighting need better performance, whilst decreasing costs and resources for maintenance? Well look no further, because LED technology is the perfect and simple solution.
Discover what types of energy efficient bulbs are needed for a warehouse building, and see how this can improve not only the safety and security of your business, but also your team's work efficiency.
Examples of warehouse lighting fixtures
Holding the status as a 'must have' for commercial buildings, high bays are ideally for buildings with large ceilings typically taller than 20ft, perfect for warehouses.
They are powerful lighting sources to help illuminate large spaces in industrial and commercial buildings, and can be installed using hooks, chains or pendants - even fixed directly onto the ceilings!
These environmentally friendly LED lights are not only aesthetically pleasing, but they also are a modern replacement to the traditional gas discharge lamps and fluorescent ceiling lights.
For warehouses, panels could be a great way to enhance the brightness of the space, whilst looking contemporary and professional.
As an alternative to sodium/metal floodlights, LED floodlights are an excellent replacement because of their impressive lifespan of 50,000 hours! A steel body and tempered glass structure make them more efficient for long-term replacements.
Emergency Lighting:
Also known as 'egress' lighting, these very helpful lighting sources are most ideal when a warehouse experiences power outage or failure. An essential to an industrial or commercial building, but for when things go a bit wrong!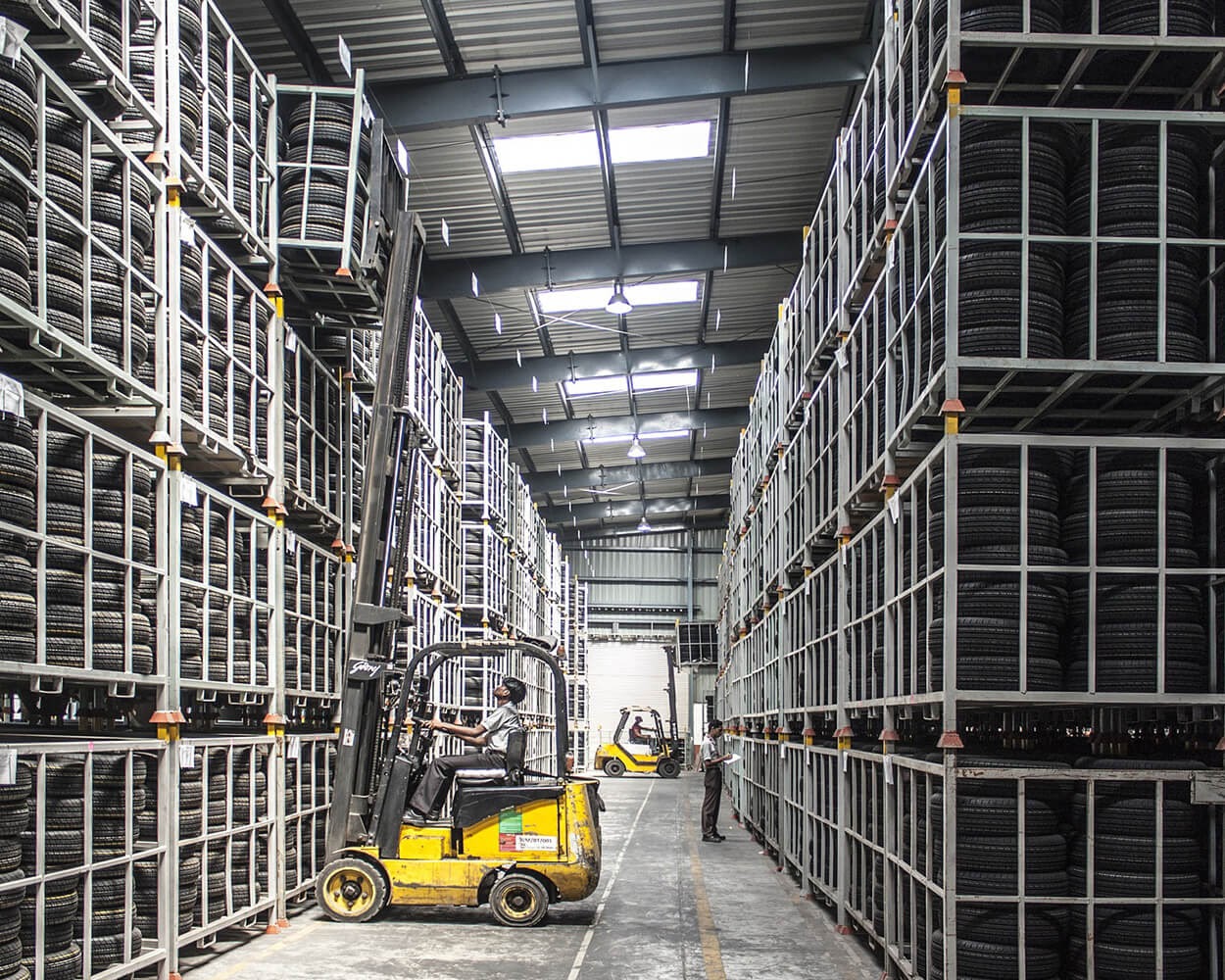 What are the benefits of commercial and industrial led lighting fixtures?
With all these types of LED bulb options available, you might be wondering, 'Is there really any point to choose them just because they're cheaper and more efficient?'. In short, yes! Mainly because the impact is so much greater in long run.
For warehouses, where lighting is on for very long hours in some work environments, you could potentially be doubling the lifespan of bulbs. For example, if a warehouse lighting system is using 500W lamps, the LED equivalent would be 250W and will provide a similar if not brighter lighting performance.
Technology also plays a huge role in why LEDs work better than traditional lighting fixtures. Warehouse managers and logistic sectors are able to regulate on/off switches without affecting the lighting's performance or lifespan, resulting in illuminating only operational areas. This can even be advanced with daylight sensor controls, or motion sensors.
The options, and benefits, are endless. To take a further look at the bulbs listed above for your warehouse, visit our Products page.