Ace Your Game With Tennis Court Lighting
Our tennis court lighting solutions are designed to enhance your game and improve your overall playing experience. Our LED lights are perfect for tennis clubs, private courts, and anyone looking to illuminate their court for evening or early morning games. 
Discover how to take your game to new heights with our tennis court lighting.
Features and Benefits of Tennis Court Lights
Whether you're building a new tennis court or looking to upgrade your existing lighting, discover how tennis court lights can transform your game.
High-quality lighting fixtures
Our tennis court lights are durable, weather-resistant and built to last. INUI's products also come with a 5-year warranty.
Energy efficient
LEDs consume significantly less power than traditional metal halide lights since LEDs convert more of their energy into visible light rather than heat. This also means they don't get as hot, making them safer.
Customisable
Choose from a range of lighting options and configurations to suit your needs. We can advise on which LEDs you need for the size of your court and any planning restrictions you may have.
Long lifespan
Our LED lighting fixtures have a long lifespan, typically up to 50,000 hours. This means you'll save money on maintenance and replacements in the long run. 
Anti-glare design
Our LEDs are anti-glare to ensure that your court is well-lit without causing discomfort or strain to players. Whether you're playing competitively or just for fun, benefit from clear visibility on the court. Proper illumination also reduces the risk of accidents.
Minimise light pollution
LED lights are can be focused in a specific direction, unlike traditional lights which emit light in all directions. Therefore, LED lights can be aimed directly at the tennis court without spilling over into surrounding areas, minimising light pollution.
LED Sports Stadium Lights
LED Modular Flood Lights
LED Sports Stadium Lights
Ranging from 240W to 2000W, you can mix and match the lights to suit tennis courts of all sizes. These fittings feature the CREE XTE, CREE XLM-2 and the Citizen Chip and Luxeon sets - this is all based around the Meanwell driver.
Shop Collection
LED Modular Flood Lights
Ranging from 250W to 2500W, these modular flood lights have a new dynamic bracket system. This allows for perfect adjustability for each module. These fixtures have excellent beam angle options to direct the light with precision.
Shop Collection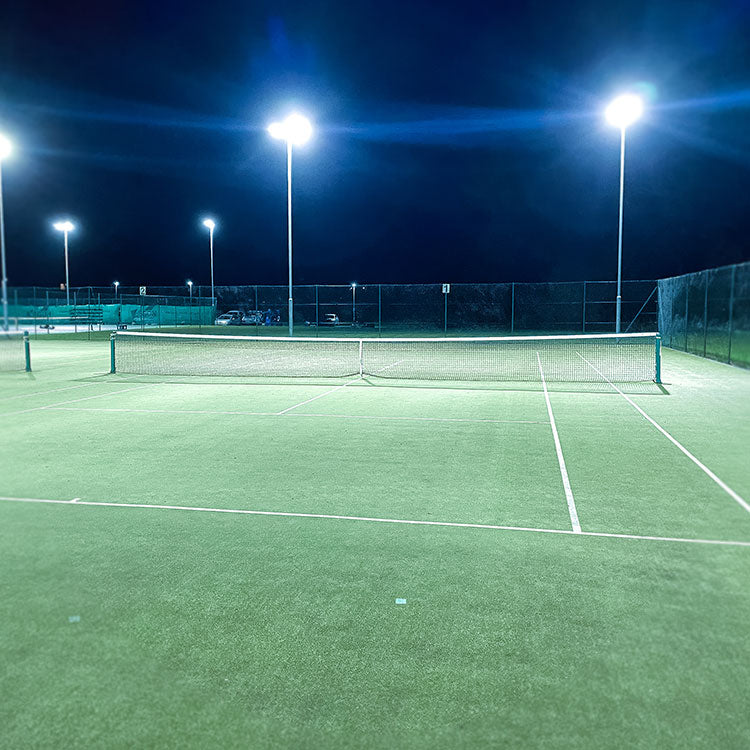 Case Study
INUI has a track record of installing lighting with an impact. Explore case studies of our lighting solutions in action on the court.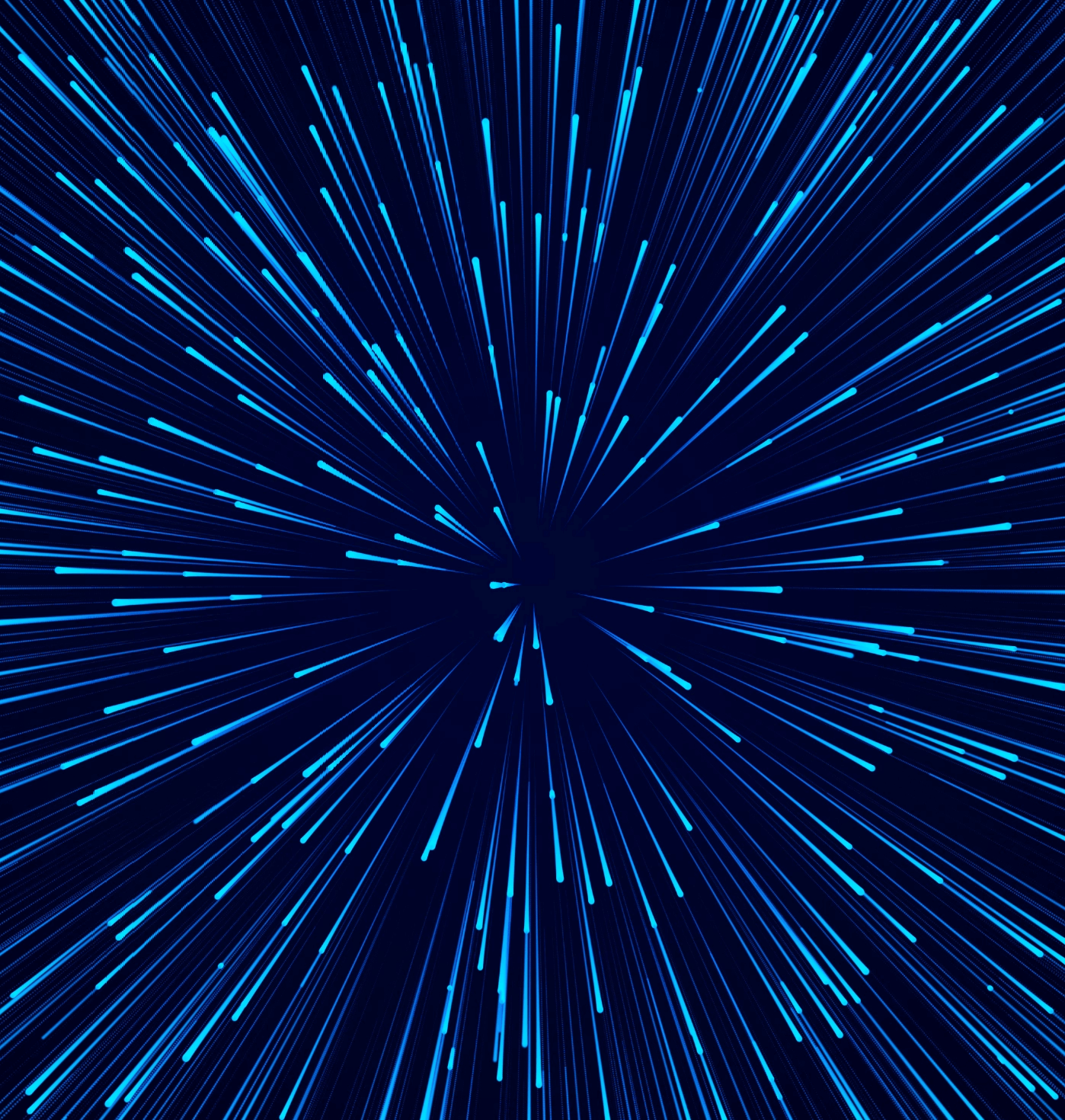 LUX Levels for Indoor Tennis Courts
| Class / Use | Horizontal Illuminance | | RA | Glare |
| --- | --- | --- | --- | --- |
| | Eave (LUX) | Emin / Eave | | |
| Class 1 / International | 750 | >0.7 | >60 | <50 |
| Class 2 / Regional | 500 | >0.7 | >60 | <50 |
| Class 3 / Club | 300 | >0.5 | >20 | <50 |
LUX Levels for Outdoor Tennis Courts
| Class / Use | Horizontal Illuminance | | RA | Glare |
| --- | --- | --- | --- | --- |
| | Eave (LUX) | Emin / Eave | | |
| Class 1 / International | 500 | 0.7 | >80 | <50 |
| Class 2 / Regional | 300 | 0.7 | >60 | <50 |
| Class 3 / Club | 200 | 0.6 | >20 | <55 |
Tennis Court Lighting Design
INUI offers professional tennis court lighting design services that are tailored to your needs and preferences. Our team of experts have years of experience designing lighting solutions for tennis courts of all shapes and sizes, from private residential courts to large commercial facilities.
We'll consider your court size, location and intended use to create a custom solution that adheres to industry standards.
Expert Installation
Even the most high-spec lights need to be fitted correctly for you to experience all their benefits. We offer a full installation service to make your new lights look seamless on the court.
Competitive pricing
We offer competitive pricing on our installation services, making it easy to get the lighting you need at a price you can afford.
Safety and compliance
We follow all safety and compliance regulations, ensuring your installation is safe and legal.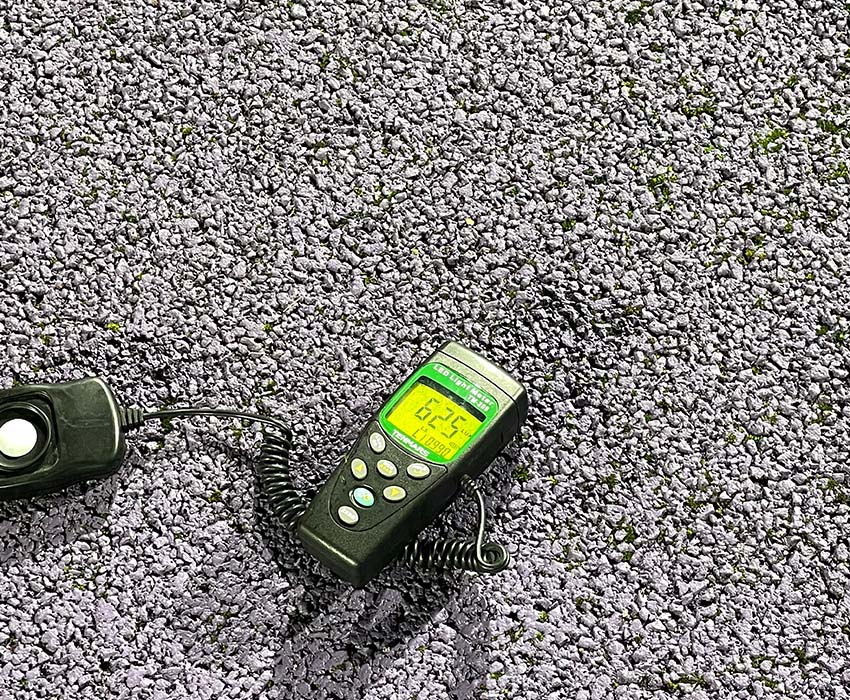 Take Your Game to the Next Level
Ready to take your game to the next level? Contact us for a design consultation, or we can advise you on the best selection of LEDs, so you can enjoy proper illumination on your tennis court.
Contact us